Every chapter of a love story deserves its sacred place in time. The first one, the second, the 7th, the 18th….. numbers are milestones yes, but they are also just a number. Every chapter is important. Every day is sweet. Everyday deserves celebration. Tara and Ben did just that on a cold day in Central Park New York, New York celebrating life and love.
Tara and Ben are one of the sweetest couples ever. Together since childhood, having been through it all through thick and thin, and now building a new home too (you can check out their home building adventure – along with Tara's beautiful photography here). Steve and I had a blast getting to spend the day with these two as we hit some of our favorite quintessential New York City Spots. Central Park's Bethesda Terrace, Bow Bridge, and Bryant Park.
As a business owner, it's not always that I get to do whatever the heck I want in a commissioned portrait session. It's important to be consistent in the work that you show so potential clients can get an idea of what to expect for their own portraits and their own experience when working with me. It's just good general business practice. Most of my portrait sessions are relationship focused with a heavy concentration on the family dynamic and the special bonds that exist between them. Showcasing their life and love and preserving their family relationships through a unique portrait experience.
While we still had a heavy concentration on Tara & Ben's relationship in this portrait session, we brought NYC to center stage as well. Artistically I had a lot of fun with this and it wouldn't have been possible without their full support. Trusting me to do whatever the heck I wanted not knowing in advance what the outcome might be, especially with swarms of people in every direction. Being so patient as I meticulously positioned them around blocking this or that.  Not to mention it was totally freezing and windy and Tara was in a GOWN… a gown and was totally a trooper who deserves a medal just for that. Needless to say, it was a treat for me to be able to create these special portraits for two dear friends.
Please enjoy a few of my personal favorites from our time together.
Thanks for visiting today!
____________________________________________________________________________________________________
Be sure to check the blog every Monday & Thursday for new content. Or sign up for the VIP Newsletter
East Coast Fine Art Lifestyle Family Portrait Photographer Angelsea Urban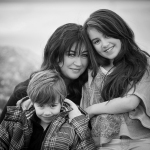 Angelsea Urban is an entrepreneur and photographer helping women use their creative gifts to nourish their homes and cultivate their businesses through practical stewardship. Her unique photography work focuses on Redefining the Family Portrait Experience by telling the story of each family through personalized foundations while intimately creating a space to strengthen family bonds. Angelsea has helped the careers of photographers, restaurateurs, musicians and general small business owners. Her ministry work focuses on fostering creative gifts in women entrepreneurs to prioritize family and discipleship. She has photographed for families, brides, Bravo TV, NFL Films, and more and has been featured on multiple blogs and magazine print for her work in photography and in business. Angelsea teaches in various  engagements across the United States, and resides with her husband of 17 years, their two children, and their barely 3 pound Yorkie near Long Beach Island, New Jersey.  
To book your session with Angelsea Urban, please visit http://portraits.angelseaurban.com/#/contact/
Follow Angelsea Urban on Facebook
Follow Angelsea Urban on Instagram
____________________________________________________________________________________________________